White Labeling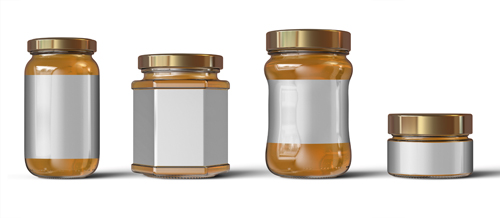 Your Brand. Your Way.
Our white label features are core to the amscot Advisor Services offering. It allows professional clients, including Wealth Management Specialists, Financial Planners, Licensed Dealers, AFSL holders, Fund Managers, Accountants, and other Financial Institutions to get the benefit of our broking services under their own branding.
Options include:
Your own branded stockbroking service. Trade confirmations and reports will carry your own logos and branding. Should you not wish to use your own branding, the same services can be provided using our standard amscot branding
Your own customised client area on our website (but it looks like yours) providing all of the features required for you and your clients to manage your ASX share trading activities.
Client Management Services (customised with your branding). Account opening forms; Portfolio performance reports; Real time portfolio valuations; Client Ledgers & Trading history reports; Brokerage collection and rebates; Daily advisor reports
Branded execution platform allowing orders to be placed by advisor/intermediary or client.
---
Clearing & Settlement
Our Advisor Services clients can leave their back office functions to the highly experienced team at our parent company State One and receive the best and most affordable execution and clearing services in the market. Our fliexible funds settlement options include allow settlement by:
Direct Debit
DvP
CMA
Custodian
State One is regularly ranked No.1 in the ASX monthly Benchmark Ranking of Settlement Performance.
---
IPOs & Placements
The State One Capital Group is regularly involved in the raising of monies, often on behalf of small and mid-sized companies.These raisings can occasionally deliver substantial profits to investors, and are typically completely free of commission (to the client).
Wherever possible, amscot Advisor Services will give white label clients (Advisory Firms) the opportunity to not only participate themselves, but to invite their clients to participate in IPO's and placements.
We have also partnered with OnMarket Bookbuilds to provide our clients with even more investment opportunities. In addition to the exclusive capital raisings that amscot undertakes and offers to clients, you can now take advantage of offers from OnMarket. Our association with OnMarket will allow you to bid directly on IPOs and have the shares allocated straight to your holdings at amscot. Through OnMarket you will also be able to access free research, management interviews and get notifications on upcoming IPOs.
---
SMSF
A large proportion of accounts opened by amscot Advisor Services are Self Managed Super Funds (SMSFs). There has been a huge growth in the popularity of SMSFs over the last few years and we have responded by building an environment that makes management of your client's SMSF investments easy. We have access to a broad range of investment products for building diverse portfolios as well as connectivity to a number of complimentary platforms and services to streamline your SMSF administration.
---
Contingent Orders
Create conditional orders automatically when a specific set of criteria are met. We currently offer four types of free contingent orders:
Price Trigger - Individual Buy / Sell Order
One Cancels Other
If Done
---
Market & Stock Alerts
amscot can generate a range of alerts and notify you when they're triggered. Notification can be via email or via sms (you need your telecom provider's gateway address).
price alerts
Can be generated when the last price traded for a specified security is 'greater than or equal to' or 'less than or equal to' the alert criteria; or when the cumulative volume traded for a given security for the current day is equal to or greater than a specified value.
news alerts
Can be generated when an announcement is released for a selected security; or a news headline is disseminated containing one or more specific keywords.
contingent order alerts
amscot offers a number of types of contingent orders. Alerts can be generated when a contingent order is triggered or when the order is partially or fully traded, or when it is not traded within a specified period.
There is no charge for amscot email alerts, whilst the sms alerts can incur a charge of up to $2.20 per alert, charged by your telecom provider.
---
Data Feeds
We are connected with a number of complimentary service providers. Just some of the data feeds we have access to include:
IRESS
XPLAN
BGL
Praemium
Leveraged Equities
CLASS Super
Macquarie Bank
OnMarket Bookbuilds
ShareSight
Adelaide/Bendigo Bank
St George Bank
SynCrm