A Range Of Products To Create Diversified Portfolios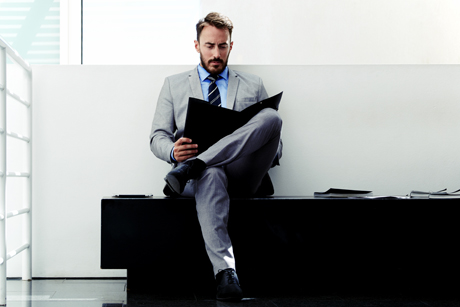 Our clients enjoy access to a variety of investment products like exchange traded funds (ETFs), warrants (both ASX & Chi-X), exchange traded goverment bonds, and managed funds (through the ASX mFund platform) in addition to direct equities. These options provide an excellent base for building diversified portfolios with exposure to local and international markets. In addition we are excited to soon be offering access to direct overseas equity markets through the Chi-X TraCRs product.
---
Equities
We offer access to Australian equities through both the ASX and Chi-X markets. For you, this means getting the guaranteed best fill rate and price at the time of placing your order. We are also excited to soon be offering access to overseas equity markets through the new Chi-X Transferrable Custody Receipts (TraCRs) product. These TraCRs give the holder rights over securities listed on an overseas exchange allowing investment in companies like Google, Facebook, Apple and Microsoft while also getting exposure to exchange rates.
---
mFund
amscot is very pleased to have been a foundation member of the mFund platform for buying and selling unlisted managed funds units directly from your trading account.
The mFund Settlement Service is a new product from the ASX that aims to connect brokers and investors with fund issuers via a common framework. The end result is an easier way for investors to access unlisted managed funds for their portfolio and track them side by side with their existing CHESS registered holdings.
What are the potential advantages of mFund products over other shares?
Diversification Managed fund products allow you to access a diversified portfolio made up of different asset classes and industry sectors. This can reduce your level of investment risk by minimising the impact of poor performance by a particular industry or industry sector.
Potential wealth generation A well-chosen managed fund, used individually or in conjunction with other investments, can create a portfolio to assist your efforts to generate wealth.
Cost-effective investment Investing in a managed fund is as affordable as investing in shares. You can start investing with a relatively small amount, adding to it cost effectively over time.
Access to a range of assets Managed fund products can provide access to assets that can assist with portfolio diversification but which you may not otherwise be able to invest in due to factors such as:

financial limitations (e.g. shopping centres)
market access (e.g. international shares) or
where it is difficult for individual investors to gain research, information or insight to performance (e.g. small or micro-cap stock or those within emerging markets).
What are the advantages of the mFund Settlement Service for investors?
Access to a broad range of managed funds from a central point
Potential to enhance returns through exposure to a wider range of asset classes and by accessing the services of professional fund managers
Easier transaction and administration of managed fund investments, including the ability to use their existing stockbroking account to access managed funds
More-timely access to a wider range of information about managed funds, including unit prices and related announcements
Same high level of settlement certainty investors enjoy with shares
A holistic view of investments held through ASX under a single CHESS HIN
Easier to change between unlisted managed fund investments
Potential to manage entire share portfolio from a single interface
| | |
| --- | --- |
| | More information about the mFund products and the mFund settlement service can be found on the ASX mFund website. |
---
Warrants
amscot offers trading in all of the warrants listed on ASX and Chi-X. The amscot Advisor Services brokerage terms are very comprehensive, same as we offer for equities.
Warrants are simply a form of option, it is possible that they can expire with no value whatsoever.
Before trading in warrants, each amscot client is required to read the Warrant Agreement Booklet (click here), then sign the Warrant Agreement Form (click here), to confirm that they have done so, and submit it to amscot Advisor Services.
Clients should understand that the quoted prices of warrants, dictated largely by the market maker, do not always relate directly to the prices of the underlying security.
Also, it should be understood that the volumes of warrants offered for trading may be variable, and may prevent the clients from trading at the prices and volumes they desire.
For these reasons, State One strongly recommends that advisors and clients ensure they fully understand the potential risks associated with purchasing each of the numerous types of warrants, and that they exercise extreme caution when considering any trades in warrants.
---
Exchange Traded Products (ETPs)
amscot Advisor Services offers dealing in the Exchange Traded Funds (ETF) and Exchange Traded Commodities (ETC) listed on the ASX. Currently there are over 100 ASX-listed ETFs & ETCs.
ETFs are investment funds which track an index or basket of assets but trade like an individual stock. Most ETFs track the major stock index of a country or of a particular industry group. A similar instrument is an Exchange Traded Commodity (ETC) which tracks the price of a single or group of commodities – eg gold or a precious metal basket. There are also Exchange Traded Currencies, with the USD now being traded on ASX.
ETFs have a number of attractive features, most notably the easy diversification and instant exposure to a basket of assets or an overseas market. Also, you can enter and exit an ETF investment as quickly and easily as you would a share, and be assured of 2 day settlement.
ETFs have emerged as low cost instruments for the diversified investor seeking broader exposure to domestic and foreign indices, currencies and commodities with a minimum of fuss.
The amscot Advisor Services brokerage terms for ETFs and ETCs are the same competitive terms as offered for equities, which means they offer an inexpensive means of constructing a diversified asset portfolio.
State One views ETFs and ETCs as being of lower risk than many forms of warrants, as they are not typically geared. They do however trade on the same ASX market as the warrants. Clients should understand that the quoted prices for ETFs and ETCs by the market makers may not always exactly mirror their underlying Net Asset Value (NAV).
Before trading in ETFs and ETCs, each amscot Advisor Services client is required to read the Warrant Agreement Booklet (click here) and sign and submit the Warrant Agreement Form (click here), to confirm that they understand the possible risks associated with this type of investment vehicle.
---
Margin Lending
amscot Advisor Services offers online margin lending through the Bendigo Bank subsidiary, Leveraged Equities, which is one of Australia's largest margin lenders.
A feature of amscot's margin lending facility is that all trades are completed on a straight through processing basis, i.e. without delays for authorisation from the lender.
Leveraged Equities provides margin lending against an extensive list of ASX listed equities – more than 200 – with lending ratios ranging from 20% up to a maximum of 80%. To view the Leveraged Equities site click here.
---
Short Selling
amscot offers short selling through Leveraged Equities.
Leveraged Equities' Short Share facility offers short selling over approximately 110 securities, with Lending Ratios of between 15% and 50% being offered.
Short Sales are only offered in parcels of not less than $50,000 per stock.
Please note: a separate amscot Advisor Services account may be required for short selling.
To view the terms of Leveraged Equities shorting facility click here.
---
Wrap Platforms
Have the ability to trade through your Wrap, and let amscot do the rest.
If you currently use any of the key platforms:
BGL, MLC, BT, Asgard, Colonial First State, AET, Praemium, CLASS Super or XPlan products, then we can help.
By using amscot Advisor Services as your broker, you can execute, settle and clear your ASX, Chi-X and SSX trades on what is one of Australia's cheapest and most efficient solution for wrap trades.
These trades are completed for as low as $16.50 and further discounts for high volumes can be negotiated.